Custom Fabrication - our speciality
Custom fabrication - What is it? Shortly, it's producing parts and components in small i.e. 1-10 piece series.
When our customer needs a part, that is no longer available, the only possibility is to build one according to the original specification. That holds true, if there is a model available. If a copy does not exist, we will create 3D-model of it and build it ourselves.

Our machinery is good enough to solve our customers problems. We have two CNC Mills: Mazak V-75 Center and Bridgeport CNC.

What we have then manufactured? Parts for a museum ship that had already perished to the see. We had only some old photos that we used to create the model where we manufactured the parts. Belt Drive to SB Ford and billet waterpump in order to fit the engine in to the car. Just to mention a few of our works.

If you need any parts for engines: waterpump, EFI-intake, parts etc. We are Your source.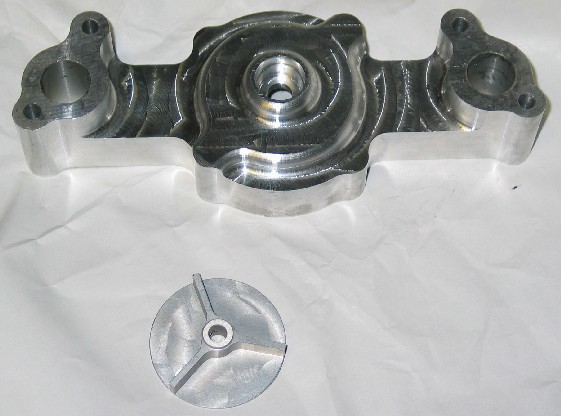 Water pump prework for SB Ford V8
Page has 1088 hits, [Login]